Project Manager, L3 Training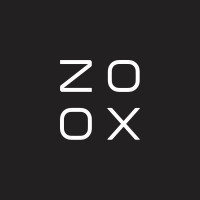 Zoox
Operations
San Francisco, CA, USA
Posted on Saturday, January 21, 2023
With a safety-first mindset, the Fleet Operations team maximizes fleet availability and utilization for our customers, as we build towards a scalable mobility service for Zoox. The Project Manager, L3 Training, would be responsible for maintaining the integrity of the vehicle operator training program and coordinating resources in the Bay Area to ensure training progression and consistency for our Level 3 autonomous team.
Tasks include, but are not limited to, project oversight and amendment, creation of new training curriculum, resource planning, and allocation metric tracking, reporting, occasional teaching, and overall risk mitigation.
An ideal candidate is self-motivated, detail-oriented, embraces a positive attitude, remains calm in a fast-paced and ever-changing environment, works well cross-functionally, and can develop creative solutions in dynamic and resource-constrained environments. Longer term, we see this role growing into higher levels of ownership, including a path to being a Program Manager leading the entire L3 training program.
Responsibilities
Working with SF training team to ensure the efficiency and effectiveness of the L3 Training Program and pitch program edits and improvements to the Senior Training Program Manager.
Working with Senior Training Program Manager and Manager, Fleet Operations Program Management to identify and mitigate resource competition by location/region. Also working with the hiring team to allocate training resources for future new-hire cohorts.
Coordinate any offsite third-party training, including communicating with vendors, scheduling, and issuing Purchase Requests.
Be a dotted line POC for Training Associates and work with them to ensure needed resources (like instructors) are available.
Report on training metrics (training times, training pass rate, etc.) for location/region as well as bottlenecks.
Prep onboarding materials and lead Training breakdown for new hires.
Partner with key internal and cross-functional teams such as Procurement, IT/AV, Security, PMO, and EHS to develop project plans that meet the company's growth requirements.
Qualifications
Ability to successfully manage multiple projects at one time while maintaining priorities
Navigating a fast-paced environment while adapting quickly to change
Ability to understand project interdependencies and the impact of decisions across stakeholders
Working independently with minimal direct supervision
Comfortable making project-wide decisions and delegating responsibilities and tasks to associates
Ability to identify risks and develop risk mitigation plans
Exceptional attention to detail and organization
Ability to think creatively in order to provide non-standard solutions
Ability to balance operational expectations with project reality
Demonstrates awareness and upholds the highest standard for all environmental, health, and safety protocols
Ability to facilitate communication between experts, stakeholders, and customers
Willingness to travel 10-20% of the time
Preferred Qualifications
Proficiency in Google Suites, Monday.com, Slack, Looker
2+ years of Project Management experience
Experience in transportation and/or training
Passion for self-driving technology and its potential impacts
Compensation
There are three major components to compensation for this position: salary, Amazon Restricted Stock Units (RSUs), and Zoox Stock Appreciation Rights. The salary range for this position is $83,000 to $133,000. A sign-on bonus may be offered as part of the compensation package. Compensation will vary based on geographic location and level. Leveling, as well as positioning within a level, is determined by a range of factors, including, but not limited to, a candidate's relevant years of experience, domain knowledge, and interview performance. The salary range listed in this posting is representative of the range of levels Zoox is considering for this position.
Zoox also offers a comprehensive package of benefits including paid time off (e.g. sick leave, vacation, bereavement), unpaid time off, Zoox Stock Appreciation Rights, Amazon RSUs, health insurance, long-term care insurance, long-term and short-term disability insurance, and life insurance.
Vaccine Mandate
Employees working in this position will be required to have received a single dose of the J&J/Janssen COVID-19 vaccine OR have completed the two-dose Pfizer or Moderna vaccine series. In addition, employees will be required to receive a COVID-19 booster vaccine within two months of becoming eligible for the booster vaccine.
Employees will be required to show proof of vaccination status upon receipt of a conditional offer of employment. That offer of employment will be conditioned upon, among other things, an Applicant's ability to show proof of vaccination status. Please note the Company provides reasonable accommodations in accordance with applicable state, federal, and local laws.
About Zoox
Zoox is developing the first ground-up, fully autonomous vehicle fleet and the supporting ecosystem required to bring this technology to market. Sitting at the intersection of robotics, machine learning, and design, Zoox aims to provide the next generation of mobility-as-a-service in urban environments. We're looking for top talent that shares our passion and wants to be part of a fast-moving and highly execution-oriented team.
A Final Note:
You do not need to match every listed expectation to apply for this position. Here at Zoox, we know that diverse perspectives foster the innovation we need to be successful, and we are committed to building a team that encompasses a variety of backgrounds, experiences, and skills.