Senior/Staff Software Engineer - Simulator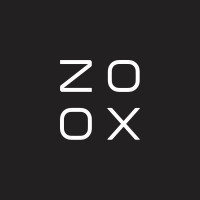 Zoox
Software Engineering
Seattle, WA, USA
Posted on Friday, January 27, 2023
Simulation is essential to Zoox's mission. Zoox uses simulation to develop our driving software, validate our safety, and analyze our real world performance. Our team's work directly impacts how rapidly and successfully Zoox will achieve its goals.
Our team's mission is to provide the simulation framework and tools for Zoox to rapidly develop our hardware and software, and to help answer the ultimate question: "Is Zoox's robot safe to drive on our cities' streets?"
Sim Core Architecture (Foster City, CA, Seattle, WA and Boston, MA)
Role: Architect and develop core simulation foundations - including core simulator framework, communication framework, determinism and reproducibility, performance optimization.
Needs: Deep expertise in C++. Experience with multi-threading, and/or distributed real-time systems.
Best for: Architects/engineers who care about robust and elegant architecture, correctness, maintainability to deliver foundational technology to boost all Simulation efforts.
More Info: Software Engineer - Simulation Architecture
8+ years of experience in a related field
Simulation Traffic Modeling & Behavior (Foster City, CA, Seattle, WA and Boston, MA)
Role: Populate the simulated roads with intelligent participants. Make simulated cars, pedestrians, bicyclists, motorcyclists, etc to behave realistically by default, and tunable to create a full gamut of traffic/agent behaviors.
8+ years of experience in a related field
Scenario Generation (Foster City, CA, Seattle, WA and Boston, MA)
Role: Develop Python platform for large scale generation of autonomous driving scenarios for simulation
More Info: Software Engineer - Scenario Generation
8+ years of experience in a related field
Scenario Editor (Foster City, CA, Seattle, WA and Boston, MA)
Role: Build Scenario Editor for creating effective scenarios and unlock the full potential for simulation.
8+ years of experience in a related field
3D Simulator (Sensor Simulation, Procedural Worlds, and HiL) and (Foster City, CA, Seattle, WA and Boston, MA)
Role: Develop realistic simulation for all our sensors (camera, lidar, radar, and more). Extend our procedural world generation pipeline for improved realism and performance. Optimize our 3D simulator for end-to-end driving software simulation at scale as well as hardware-in-the-loop simulation.
Needs: Fluency in C++. Bonus points for experience in sensor simulation, rendering pipeline, asset pipeline, art tools, or CPU/GPU performance optimization.
8+ years of experience in a related field
Compensation
There are three major components to compensation for this position: salary, Amazon Restricted Stock Units (RSUs), and Zoox Stock Appreciation Rights. The salary will range from $190,000 - $285,000. A sign-on bonus may be part of a compensation package. Compensation will vary based on geographic location, job-related knowledge, skills, and experience.
Zoox also offers a comprehensive package of benefits including paid time off (e.g. sick leave, vacation, bereavement), unpaid time off, Zoox Stock Appreciation Rights, Amazon RSUs, health insurance, long-term care insurance, long-term and short-term disability insurance, and life insurance.
Vaccine Mandate
Employees working in this position will be required to have received a single dose of the J&J/Janssen COVID-19 vaccine OR have completed the two-dose Pfizer or Moderna vaccine series. In addition, employees will be required to receive a COVID-19 booster vaccine within two months of becoming eligible for the booster vaccine.
Employees will be required to show proof of vaccination status upon receipt of a conditional offer of employment. That offer of employment will be conditioned upon, among other things, an Applicant's ability to show proof of vaccination status. Please note the Company provides reasonable accommodations in accordance with applicable state, federal, and local laws.
About Zoox
Zoox is developing the first ground-up, fully autonomous vehicle fleet and the supporting ecosystem required to bring this technology to market. Sitting at the intersection of robotics, machine learning, and design, Zoox aims to provide the next generation of mobility-as-a-service in urban environments. We're looking for top talent that shares our passion and wants to be part of a fast-moving and highly execution-oriented team.
A Final Note:
You do not need to match every listed expectation to apply for this position. Here at Zoox, we know that diverse perspectives foster the innovation we need to be successful, and we are committed to building a team that encompasses a variety of backgrounds, experiences, and skills.