Manager, Vehicle Operations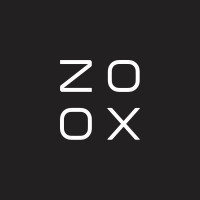 Zoox
Operations
Las Vegas, NV, USA
Posted on Tuesday, February 7, 2023
Zoox has embarked on a highly ambitious journey to develop an autonomous mobility solution, built from the ground up. As our vehicle operations team develops and scales, so does the challenge to understand operations data, ensure effective communication between development and operations, and inform key decisions to successfully scale the organization.
In this role, you will lead a Zoox robotaxi city operations team. Our ground-up robotaxi will be the core product to support our future public service. In taking on the manager role you will be leading a team of field experts for tools, features, and functions related to vehicle operator workflows, coordinating and streamlining processes while driving the team to commercial service.
As a Vehicle Operations Manager, your role will be to lead a team,ensuring they understand and execute both short-term and long-term targets. Managers at Zoox are hands-on with their team, working with and alongside them on a daily basis, leading by example to ensure all software and hardware tests are executed to Zoox's high standards. You will also be working closely with other leaders within the Fleet Operations organization, as well as assisting and interacting with multiple teams across the company, including program management, strategy, vehicle engineering, and go-to-market teams. Zoox managers are disciplined team players and believe in doing everything it takes to safely accomplish the mission.
Responsibilities
Partner with senior operations leaders, finance, supply chain, product/engineering to advance the strategy and infrastructure to scale markets
Synthesize market feedback and recommendations for the business, product and engineering leadership teams
Uphold a safety-centric, inclusive, and open-communication culture by leading by example
Responsible for the management, hiring, and training of high caliber vehicle operations personnel
Define opportunities and make recommendations to increase efficiency in the execution of operations to maximize revenue
Ownership of robotaxi test team process, deliverables, and reporting, both technical and non-technical in support of OKRs
Work with other cross-functional managers on the creation and tracking of KPIs of robotaxi vehicle support to initiatives from the leadership team
Lead feedback to cross-functional teams to improve software, system design, and safety processes
Developing and implementing strategies to keep employees motivated and engaged
In support of the procurement and recruiting teams, assist in the management of contract vendors' ability to meet Zoox requirements
Provide support and guidance for vehicle operator team leads in managing large teams of operators and a contingent labor force
Complete all administrative tasks with regard to team management, including, but not limited to, timesheet approval & schedule validation
Monitor employee performance and facilitate quarterly evaluations
Willingness to travel as needed to support business needs
Qualifications
8+ years of successful management of large teams in a technical environment, across multiple locations
Experience working in a high-level collaborative environment and promoting a teamwork mentality
Proven ability to problem-solve and improve operational efficiency in a high-pressure environment
Proactive mindset and resourcefulness
Strong written and verbal communication skills to coordinate with team members and management and explain technical issues
Excellent driving history
Proactive mindset and resourcefulness
Bachelor's degree in a business or technical field
Bonus Qualifications
Post-Graduate level education
Exposure to P/L management
3+ years autonomous mobility experience
Working with cross-functional teams on go-to-market initiatives
Compensation
There are three major components to compensation for this position: salary, Amazon Restricted Stock Units (RSUs), and Zoox Stock Appreciation Rights. The salary range for this position is $104,000 to $188,000. A sign-on bonus may be offered as part of the compensation package. Compensation will vary based on geographic location and level. Leveling, as well as positioning within a level, is determined by a range of factors, including, but not limited to, a candidate's relevant years of experience, domain knowledge, and interview performance. The salary range listed in this posting is representative of the range of levels Zoox is considering for this position.
Zoox also offers a comprehensive package of benefits including paid time off (e.g. sick leave, vacation, bereavement), unpaid time off, Zoox Stock Appreciation Rights, Amazon RSUs, health insurance, long-term care insurance, long-term and short-term disability insurance, and life insurance.
Vaccine Mandate
Employees working in this position will be required to have received a single dose of the J&J/Janssen COVID-19 vaccine OR have completed the two-dose Pfizer or Moderna vaccine series. In addition, employees will be required to receive a COVID-19 booster vaccine within two months of becoming eligible for the booster vaccine.
Employees will be required to show proof of vaccination status upon receipt of a conditional offer of employment. That offer of employment will be conditioned upon, among other things, an Applicant's ability to show proof of vaccination status. Please note the Company provides reasonable accommodations in accordance with applicable state, federal, and local laws.
About Zoox
Zoox is developing the first ground-up, fully autonomous vehicle fleet and the supporting ecosystem required to bring this technology to market. Sitting at the intersection of robotics, machine learning, and design, Zoox aims to provide the next generation of mobility-as-a-service in urban environments. We're looking for top talent that shares our passion and wants to be part of a fast-moving and highly execution-oriented team.
A Final Note:
You do not need to match every listed expectation to apply for this position. Here at Zoox, we know that diverse perspectives foster the innovation we need to be successful, and we are committed to building a team that encompasses a variety of backgrounds, experiences, and skills.