Manager, Algorithms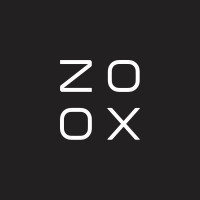 Zoox
Foster City, CA, USA
Posted on Tuesday, April 4, 2023
Our Calibration, Localization, and Mapping (CLAMS) team is responsible for building the algorithms and tools necessary for keeping Zoox vehicles well calibrated, always knowing where they're located within the world, and aware of their environment. Without precise calibration, localization, and mapping our vehicles would be at a disadvantage when it comes to perceiving and reasoning about the surrounding world, and is therefore foundational in enabling results from many other teams across Zoox. This work is critical for scaling autonomous driving in a safe and reliable way. We are looking for engineers who are ambitious and excited about helping Zoox deliver on its goals to deliver autonomous mobility.
We are seeking a highly skilled and experienced Engineering Manager for our Localization, Computer Vision, Calibration & Mapping Algorithm Development team, who will play a critical role in expanding our autonomous driving capabilities into new and challenging environments.
Responsibilities
Lead the development of state-of-the-art localization algorithms, calibration and mapping solutions for autonomous vehicles, exploiting computer vision techniques and sensor fusion using LIDAR, IMU, GPS, Radar, Camera, Odometry, and other relevant modalities.
Oversee the integration of localization, calibration, and mapping algorithms into the broader autonomous vehicle software stack, ensuring seamless data flow between hardware and software component.
Collaborate with cross-functional teams to define requirements, set objectives, and establish project timelines for the development and deployment of advanced localization, computer vision, calibration, and mapping technologies.
Evaluate and develop new methods for expanding our autonomous driving capabilities, addressing future business needs in various environments.
Provide both strong technical and personal mentorship for a group of highly talented software engineers, fostering a culture of continuous learning and growth.
Monitor and ensure the quality and performance of localization, computer vision, calibration, and mapping algorithms and software components, adhering to industry standards and best practices.
Stay up-to-date with the latest advancements in the field of autonomous vehicles, localization, computer vision, calibration, mapping, sensor fusion, large-scale optimization techniques, and perception as it applies to auto map segmentation, and incorporate relevant innovations into our technology stack.
Qualifications
Bachelor's degree in Computer Science, Electrical Engineering, Robotics, or a related field; Master's or Ph.D. preferred.
7+ years of experience in developing localization algorithms, computer vision techniques, calibration, mapping, and sensor fusion for autonomous vehicles or related applications.
4+ years of people management experience.
Strong knowledge of LIDAR, IMU, GPS, Radar, Camera, Odometry, and other relevant sensor modalities.
Working knowledge of common industry-standard large-scale optimization techniques like GTSAM and Ceres Solver.
Proven experience in managing and leading highly technical teams, with a track record of successful project delivery.
Strong interpersonal and communication skills, with the ability to effectively collaborate with cross-functional teams.
Passion for mentoring and developing talent, fostering a culture of continuous learning and growth.
Familiarity with relevant programming languages, tools, and frameworks (e.g., C++, Python, ROS, TensorRT, OpenCV, etc.).
Bonus Qualifications
Working knowledge of Semantic and Instance Segmentation tools like SegNet, DeepLab and Convolutional Networks as it pertains to labeling road features.
Working knowledge of common lane detection algorithms like Hough Transforms, spline fitting and other deep learning-based methods.
Well-published author in the field of robotics and autonomous driving with a strong track record of impactful research contributions.
Compensation
There are three major components to compensation for this position: salary, Amazon Restricted Stock Units (RSUs), and Zoox Stock Appreciation Rights. The salary will range from $240,000 to $338,000. A sign-on bonus may be part of a compensation package. Compensation will vary based on geographic location, job-related knowledge, skills, and experience.
Zoox also offers a comprehensive package of benefits including paid time off (e.g. sick leave, vacation, bereavement), unpaid time off, Zoox Stock Appreciation Rights, Amazon RSUs, health insurance, long-term care insurance, long-term and short-term disability insurance, and life insurance.
Vaccine Mandate
Employees working in this position will be required to have received a single dose of the J&J/Janssen COVID-19 vaccine OR have completed the two-dose Pfizer or Moderna vaccine series. In addition, employees will be required to receive a COVID-19 booster vaccine within two months of becoming eligible for the booster vaccine.
Employees will be required to show proof of vaccination status upon receipt of a conditional offer of employment. That offer of employment will be conditioned upon, among other things, an Applicant's ability to show proof of vaccination status. Please note the Company provides reasonable accommodations in accordance with applicable state, federal, and local laws.
About Zoox
Zoox is developing the first ground-up, fully autonomous vehicle fleet and the supporting ecosystem required to bring this technology to market. Sitting at the intersection of robotics, machine learning, and design, Zoox aims to provide the next generation of mobility-as-a-service in urban environments. We're looking for top talent that shares our passion and wants to be part of a fast-moving and highly execution-oriented team.
A Final Note:
You do not need to match every listed expectation to apply for this position. Here at Zoox, we know that diverse perspectives foster the innovation we need to be successful, and we are committed to building a team that encompasses a variety of backgrounds, experiences, and skills.