Logistics Inventory Cost Planner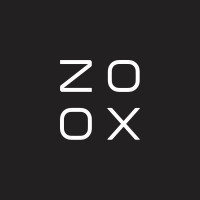 Zoox
Operations
Fremont, CA, USA
Posted on Thursday, April 6, 2023
The Logistics Inventory Cost Planner will lead and manage all inventory control processes within the Logistics department, as well as the cost changes related to product changes. Together with the team, she/he will be responsible for budget control and operational reporting, budget development, forecasting, and long-term planning during the prototype and production phases. The role requires cross-functional collaboration among Logistics department leaders, production scheduling, manufacturing, engineering, procurement, supply chain, and inventory planning teams. The Logistics Inventory Cost Planner will be responsible for providing inventory cost support for all operational and administrative management partners and act as a liaison between Logistics and finance/accounting leadership. The ideal candidate will be highly organized, possess strong project management skills, and have the ability to work effectively in a dynamic and fast-paced environment.
Our team has a collaborative culture marked by openness and supportive risk-taking. You'll be part of a passionate team dedicated to making cities safer, smarter, and more sustainable.
Responsibilities
Develop and manage budget, forecasting, and long-term planning during the prototype and production phases.
Keep tight control of the bill of materials changes through the engineering change control processes.
Lead and manage all inventory value control processes within the Logistics department
Collaborate with production scheduling, manufacturing, engineering, and procurement departments to understand budget implications derivate from production and design changes.
Conduct and present variance analysis, and identification of gaps, trends, and opportunities within the department.
Partner with supply chain and inventory planning teams to ensure material delivery is aligned with the budget forecast and make adjustments to forecast accordingly.
Set objectives and goals and organize work effectively to meet and exceed goals, whether across the organization, in a team setting, or as an independent contributor.
Qualifications
Bachelor's degree in Engineering or Business Administration or a related field
Minimum of 7 years of experience in inventory control, logistics, or supply chain management
Experience within automotive and similar industries.
Proficiency in financial planning and analysis interacting with ERP
Excellent communication and presentation skills.
Ability to work independently and in a team environment.
Bonus Qualifications
Experience with SAP S4/HANA
Master in Business Administration/Industrial Engineering
Compensation
There are three major components to compensation for this position: salary, Amazon Restricted Stock Units (RSUs), and Zoox Stock Appreciation Rights. The salary range for this position is $137,000 to $224,000. A sign-on bonus may be offered as part of the compensation package. Compensation will vary based on geographic location and level. Leveling, as well as positioning within a level, is determined by a range of factors, including, but not limited to, a candidate's relevant years of experience, domain knowledge, and interview performance. The salary range listed in this posting is representative of the range of levels Zoox is considering for this position.
Zoox also offers a comprehensive package of benefits including paid time off (e.g. sick leave, vacation, bereavement), unpaid time off, Zoox Stock Appreciation Rights, Amazon RSUs, health insurance, long-term care insurance, long-term and short-term disability insurance, and life insurance.
Vaccine Mandate
Employees working in this position will be required to have received a single dose of the J&J/Janssen COVID-19 vaccine OR have completed the two-dose Pfizer or Moderna vaccine series. In addition, employees will be required to receive a COVID-19 booster vaccine within two months of becoming eligible for the booster vaccine.
Employees will be required to show proof of vaccination status upon receipt of a conditional offer of employment. That offer of employment will be conditioned upon, among other things, an Applicant's ability to show proof of vaccination status. Please note the Company provides reasonable accommodations in accordance with applicable state, federal, and local laws.
About Zoox
Zoox is developing the first ground-up, fully autonomous vehicle fleet and the supporting ecosystem required to bring this technology to market. Sitting at the intersection of robotics, machine learning, and design, Zoox aims to provide the next generation of mobility-as-a-service in urban environments. We're looking for top talent that shares our passion and wants to be part of a fast-moving and highly execution-oriented team.
A Final Note:
You do not need to match every listed expectation to apply for this position. Here at Zoox, we know that diverse perspectives foster the innovation we need to be successful, and we are committed to building a team that encompasses a variety of backgrounds, experiences, and skills.