Culture and Events Manager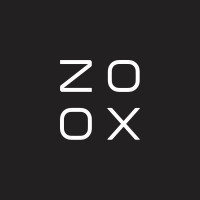 Zoox
Administration, People & HR
Foster City, CA, USA
Posted on Friday, April 7, 2023
We are inventors, builders, and doers, passionate and purposeful in the work we do. We have a once-in-a-century opportunity to reinvent personal transportation—and we need your help. The Communications Team brings Zoox's mission, strategy, and values to life through clear, consistent, and engaging communications and programs. You'll find a creative, collaborative environment where great ideas thrive and where everyone is driven by the same big purpose.
We're looking for a Culture and Events Manager who will be responsible for producing company-wide internal events and employee engagement initiatives at Zoox. We are seeking an experienced, creative, detail-oriented individual who has a passion for inspiring and engaging our crew through impactful events, big and small.
Responsibilities
Lead the strategy and execution of our culture and events program, including overseeing the program budget, detailing steps to achieve key objectives, executing engagements in collaboration with cross-functional partners, and tracking progress and metrics.
Develop, plan, and execute both larger-scale events and small-to-medium engagement activities that align with and enhance the Zoox brand and culture.
Manage and scale our internal event process and guidelines in partnership with key stakeholders.
Measure the success of the culture and events program related to participation, cost, brand enhancement, and impact on crew engagement.
Strategically partner with internal teams to understand opportunities to improve employee engagement.
Liaise with our event production vendors to ensure large events are delivered to scope, theme, and budget.
Collaborate with the broader Communications team and internal partners to develop a holistic internal events roadmap.
Support broader recognition and employee experience initiatives.
Other duties and responsibilities as needed or assigned.
Qualifications
Bachelor's degree in communications, event management, or a related field.
7+ years of relevant experience in events, culture programs, or communications.
Knowledge of virtual platforms and online event management—Splash preferred.
Creative thinker with a focus on problem-solving and right-sized solutions.
Excellent written and oral communication skills.
Highly organized and excellent attention to detail.
Ability to prioritize and manage multiple tasks on a deadline.
Demonstrated ability to work effectively and flexibly in a rapidly changing, fast-paced environment.
Positive attitude and self-starter with the ability to forge cross-functional relationships.
Compensation
There are three major components to compensation for this position: salary, Amazon Restricted Stock Units (RSUs), and Zoox Stock Appreciation Rights. The salary range for this position is
$101,000 to $163,000.
A sign-on bonus may be offered as part of the compensation package. Compensation will vary based on geographic location and level. Leveling, as well as positioning within a level, is determined by a range of factors, including, but not limited to, a candidate's relevant years of experience, domain knowledge, and interview performance. The salary range listed in this posting is representative of the range of levels Zoox is considering for this position.
Zoox also offers a comprehensive package of benefits including paid time off (e.g. sick leave, vacation, bereavement), unpaid time off, Zoox Stock Appreciation Rights, Amazon RSUs, health insurance, long-term care insurance, long-term and short-term disability insurance, and life insurance.
Vaccine Mandate
Employees working in this position will be required to have received a single dose of the J&J/Janssen COVID-19 vaccine OR have completed the two-dose Pfizer or Moderna vaccine series. In addition, employees will be required to receive a COVID-19 booster vaccine within two months of becoming eligible for the booster vaccine.
Employees will be required to show proof of vaccination status upon receipt of a conditional offer of employment. That offer of employment will be conditioned upon, among other things, an Applicant's ability to show proof of vaccination status. Please note the Company provides reasonable accommodations in accordance with applicable state, federal, and local laws.
About Zoox
Zoox is developing the first ground-up, fully autonomous vehicle fleet and the supporting ecosystem required to bring this technology to market. Sitting at the intersection of robotics, machine learning, and design, Zoox aims to provide the next generation of mobility-as-a-service in urban environments. We're looking for top talent that shares our passion and wants to be part of a fast-moving and highly execution-oriented team.
A Final Note:
You do not need to match every listed expectation to apply for this position. Here at Zoox, we know that diverse perspectives foster the innovation we need to be successful, and we are committed to building a team that encompasses a variety of backgrounds, experiences, and skills.