Manager, Fleet Support Operations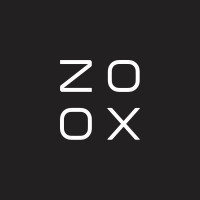 Zoox
Customer Service, Operations
Las Vegas, NV, USA
Posted on Wednesday, April 12, 2023
The Base Operations team is responsible for maximizing vehicle uptime through maintenance and repair operations; both existing and future. The Manager of Fleet Support Operations will work closely with the Fleet Operations Leadership team to drive new operational initiatives, track and measure efficiencies, establish KPIs, and ensure we are staying hyperfocused on our roadmap progression for our Zoox L3 and VH6 vehicle fleets. An ideal candidate would be self-motivated, technically inclined, embraces a positive attitude, remains calm in a rapid-paced environment, identifies as a change-maker, and has a strong operational background. This role will require you to stay flexible, tackle ambiguity head-on, embrace change, and focus on delivering a best-in-class commercial product, including the associated maintenance and repair services.
Responsibilities
Effectively manage the Fleet Support and Mission Readiness teams and cross-functional relationships to ensure execution of business initiatives, improve processes, and effectively deploy systems and infrastructure as planned.
Provide mentoring and accountability to direct reports and succession planning through appropriate coaching, leadership development and training, and performance management.
Strategically forecast team growth that aligns with our company roadmap. There will be heavy engagement in the recruiting and hiring process of all workshop personnel. Additionally, have a key focus on streamlining the employee onboarding and training process.
Define and execute against objectives and KPIs, positively reinforce and engage your team, and share in each other's success.
Forecast and oversee the teams budget for crew and vehicle supplies.
Optimizing the current workstreams to reduce downtime in-vehicle maintenance and repairs to provide more uptime for engineering-level testing.
Enforce all environmental, health, and safety policies. Raise the bar on safety.
Ensure the workshop area is clean, organized, and free of dangerous and/or hazardous material.
Qualifications
Demonstrates strong leadership, organizational, and operational skill sets
Possesses strong analytical and problem-solving abilities
Demonstrates awareness of all environmental, health, and safety protocols
Is able to remain calm and clear-headed in stressful situations
Communicates clearly and effectively; comfortable in engaging with senior leadership
Builds cross-functional relationships that help the team scale
Preferred Qualifications
Proficiency in Jira/Confluence, SAP ERP, MS Office, Google Suites, Lucid Charts, and Slack.
8+ years of transportation industry experience, preferably in operations, some of which managing fleets/maintenance.
5+ years of managing teams of 10 or more people across multiple projects.
Compensation
There are three major components to compensation for this position: salary, Amazon Restricted Stock Units (RSUs), and Zoox Stock Appreciation Rights. The salary range for this position is $117,000 to $169,000. A sign-on bonus may be offered as part of the compensation package. Compensation will vary based on geographic location and level. Leveling, as well as positioning within a level, is determined by a range of factors, including, but not limited to, a candidate's relevant years of experience, domain knowledge, and interview performance. The salary range listed in this posting is representative of the range of levels Zoox is considering for this position.
Zoox also offers a comprehensive package of benefits including paid time off (e.g. sick leave, vacation, bereavement), unpaid time off, Zoox Stock Appreciation Rights, Amazon RSUs, health insurance, long-term care insurance, long-term and short-term disability insurance, and life insurance.
Vaccine Mandate
Employees working in this position will be required to have received a single dose of the J&J/Janssen COVID-19 vaccine OR have completed the two-dose Pfizer or Moderna vaccine series. In addition, employees will be required to receive a COVID-19 booster vaccine within two months of becoming eligible for the booster vaccine.
Employees will be required to show proof of vaccination status upon receipt of a conditional offer of employment. That offer of employment will be conditioned upon, among other things, an Applicant's ability to show proof of vaccination status. Please note the Company provides reasonable accommodations in accordance with applicable state, federal, and local laws.
About Zoox
Zoox is developing the first ground-up, fully autonomous vehicle fleet and the supporting ecosystem required to bring this technology to market. Sitting at the intersection of robotics, machine learning, and design, Zoox aims to provide the next generation of mobility-as-a-service in urban environments. We're looking for top talent that shares our passion and wants to be part of a fast-moving and highly execution-oriented team.
A Final Note:
You do not need to match every listed expectation to apply for this position. Here at Zoox, we know that diverse perspectives foster the innovation we need to be successful, and we are committed to building a team that encompasses a variety of backgrounds, experiences, and skills.