Project Manager, Sound Lab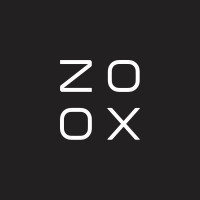 Zoox
Operations
Foster City, CA, USA
Posted on Thursday, April 20, 2023
The Zoox Experience team works across the organization to define and champion the "Human Experience." We embrace a human-centered design process that is collaborative, data driven, and iterative. We are growing a team of exceptional people to help invent and design unique solutions.
If you live and breathe project and program management within the world of design, if you care about the impact of technology in our society, if you can't stop thinking about how to help improve people's lives, and you want to work on some of the most exciting design challenges of our times to inspire and enable a better future, get in touch!
We are looking for an exceptional creative producer / project manager for our Sound Lab team, the ideal candidate is a passionate creative organizer who has deep knowledge of the creative process.
Your work will play a key role in managing the creative development process, bringing together audio designers, engineers and stakeholders and getting the best out of them on time and executing at a high level. If you're enthusiastic about the future of sound in autonomous mobility, we want to talk to you.
About the Sound Lab:
We provide audio solutions that strengthen our communications and reflect our brand vision and values. We design audio content that reflects our sonic identity. We execute, implement and test our sound design on different hardware platforms. We drive development of hardware platforms to further enhance the sound experience. We push the boundaries on the future of sound communications in autonomous mobility with research and innovative technology.
RESPONSIBILITIES:
This role provides ongoing management of the creative sound development process across the product and brand.
Establish a strong project management culture and discipline in the Sound Lab
Align cross-functional stakeholders with audio needs and build trust across all teams at Zoox
Ensure the sound lab understands what they need to deliver at all times
Generate team quarterly planning from stakeholder input workflow documentation
Lead several projects with various timelines and cross collaboration with multiple teams
Develop and improve creative processes and working model for how we collaborate with other teams
Identify short and long-term resource and planning milestones of a program
Schedule and drive project timelines from start to completion
Ensure problems are transparent and risks are identified and proactively ensure that risk-mitigating actions are on-going
Organize and keep up-to-date documentation and project artifacts
Identify and communicate all dependencies and stakeholders
Champion a customer-centric culture and advocate for the audio experience across the organization
QUALIFICATIONS:
Bachelor's degree or equivalent experience
5+ years of project management experience with exposure to the full product development lifecycle
Alternatively, 7+ years experience at a creative agency or sound design and music studio.
Project management software
Ability to lead with empathy and an expert in soft-skills
Experience with both physical and digital products and media
Passion for exploring emerging technologies and making a positive impact on customers' lives through your work
Meticulous attention to detail
Proactively identify opportunities to iteratively improve processes
Adapt to constant change and find creative solutions
Demonstrated proficiency with program and project management tools (JIRA, Asana, Gantt)
An ability to keep the big picture in focus and to provide clear, well-structured, and concise communications tailored to each appropriate audience
BONUS QUALIFICATIONS:
Master's degree
Consumer product and service, vehicle or autonomous transportation experience
Experience working in a highly ambiguous problem space
Experience working with Design, Research, Product and Prototyping teams
Keen understanding of human-centered design, execution, and delivery processes
There are three major components to compensation for this position: salary, Amazon Restricted Stock Units (RSUs), and Zoox Stock Appreciation Rights. The salary range for this position is $144,000 to $182,000. A sign-on bonus may be offered as part of the compensation package. Compensation will vary based on geographic location and level. Leveling, as well as positioning within a level, is determined by a range of factors, including, but not limited to, a candidate's relevant years of experience, domain knowledge, and interview performance. The salary range listed in this posting is representative of the range of levels Zoox is considering for this position.
Zoox also offers a comprehensive package of benefits including paid time off (e.g. sick leave, vacation, bereavement), unpaid time off, Zoox Stock Appreciation Rights, Amazon RSUs, health insurance, long-term care insurance, long-term and short-term disability insurance, and life insurance.
Vaccine Mandate
Employees working in this position will be required to have received a single dose of the J&J/Janssen COVID-19 vaccine OR have completed the two-dose Pfizer or Moderna vaccine series. In addition, employees will be required to receive a COVID-19 booster vaccine within two months of becoming eligible for the booster vaccine.
Employees will be required to show proof of vaccination status upon receipt of a conditional offer of employment. That offer of employment will be conditioned upon, among other things, an Applicant's ability to show proof of vaccination status. Please note the Company provides reasonable accommodations in accordance with applicable state, federal, and local laws.
About Zoox
Zoox is developing the first ground-up, fully autonomous vehicle fleet and the supporting ecosystem required to bring this technology to market. Sitting at the intersection of robotics, machine learning, and design, Zoox aims to provide the next generation of mobility-as-a-service in urban environments. We're looking for top talent that shares our passion and wants to be part of a fast-moving and highly execution-oriented team.
A Final Note:
You do not need to match every listed expectation to apply for this position. Here at Zoox, we know that diverse perspectives foster the innovation we need to be successful, and we are committed to building a team that encompasses a variety of backgrounds, experiences, and skills.