Senior/Staff Technical Program Manager - Hardware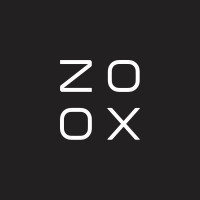 Zoox
IT, Other Engineering, Operations
Foster City, CA, USA
Posted on Tuesday, September 5, 2017
Zoox is looking for a technical program manager to support our hardware development effort. In this role, you will work cross-functionally with our engineering leaders across software, hardware, vehicle engineering, and product to help us achieve our strategic and tactical milestones. You will work with engineering teams to develop project schedules, identify milestones, flag risks, estimate budgets, and clearly communicate ongoing progress.
Our Advanced Hardware Engineering team is in charge of designing the custom hardware that goes into Zoox's future fleet of self-driving vehicles, and we're looking for someone who can assist our team in keeping all the circuit boards and assembly projects in order.
As with any startup, we move fast here at Zoox, and many candidates will be asked from time to time to wear many hats. We would love to hear from you if you are up for adapting to the challenges, taking on new roles as needed, and hitting deadlines. If you're not shy about herding cats and managing chaos, then this role was made for you!
Responsibilities
Work with department leaders to translate the top-down corporate strategy and milestones into detailed product roadmaps, timelines, and deliverables
Work with cross-functional leaders and Finance teams to define and track resource requirements, including headcount and budget
Ensure every team understands what they need to deliver at all times
Establish standard reports to provide concise and effective communications to key stakeholders on program status, issues/risks, and accomplishments
Ensure problems are transparent and risks are identified and proactively ensure that risk mitigating actions are ongoing within relevant engineering teams
Set agenda for key decisions to be made at each meeting to eliminate bottlenecks and retire risks
Support key decisions working cross-functionally across engineering, finance, and strategy to reach the right conclusions
Qualifications
BS or MS degree in an engineering discipline or equivalent experience
5+ years of experience in engineering, program management, or management consulting
Experience with hardware development and manufacturing processes
Prior experience working with contract manufacturers (CMs)
Bonus Qualifications
Strong track record in managing complex, cross-functional projects
Proficient in tools required to manage complex projects (i.e. Gantt charts)
Strong references that highlight your ability to build strong working relationships with senior leaders and engineers across functions and departments
An ability to keep the big picture in focus and to provide clear, well-structured, and concise communications tailored to each appropriate audience
Ability to manage confidential information
Compensation
There are three major components to compensation for this position: salary, Amazon Restricted Stock Units (RSUs), and Zoox Stock Appreciation Rights. The salary range for this position is $167,000 to $277,000. A sign-on bonus may be offered as part of the compensation package. Compensation will vary based on geographic location and level. Leveling, as well as positioning within a level, is determined by a range of factors, including, but not limited to, a candidate's relevant years of experience, domain knowledge, and interview performance. The salary range listed in this posting is representative of the range of levels Zoox is considering for this position.
Zoox also offers a comprehensive package of benefits including paid time off (e.g. sick leave, vacation, bereavement), unpaid time off, Zoox Stock Appreciation Rights, Amazon RSUs, health insurance, long-term care insurance, long-term and short-term disability insurance, and life insurance.
Vaccine Mandate
Employees working in this position will be required to have received a single dose of the J&J/Janssen COVID-19 vaccine OR have completed the two-dose Pfizer or Moderna vaccine series. In addition, employees will be required to receive a COVID-19 booster vaccine within two months of becoming eligible for the booster vaccine.
Employees will be required to show proof of vaccination status upon receipt of a conditional offer of employment. That offer of employment will be conditioned upon, among other things, an Applicant's ability to show proof of vaccination status. Please note the Company provides reasonable accommodations in accordance with applicable state, federal, and local laws.
About Zoox
Zoox is developing the first ground-up, fully autonomous vehicle fleet and the supporting ecosystem required to bring this technology to market. Sitting at the intersection of robotics, machine learning, and design, Zoox aims to provide the next generation of mobility-as-a-service in urban environments. We're looking for top talent that shares our passion and wants to be part of a fast-moving and highly execution-oriented team.
A Final Note:
You do not need to match every listed expectation to apply for this position. Here at Zoox, we know that diverse perspectives foster the innovation we need to be successful, and we are committed to building a team that encompasses a variety of backgrounds, experiences, and skills.