Real Estate Transaction Manager & Lease Administrator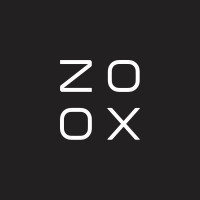 Zoox
Foster City, CA, USA
Posted on Tuesday, May 2, 2023
The Places & Build team manages all aspects of Zoox's real estate strategy, lease execution/administration, new capital projects, facility operations, and culinary programs. This role will be responsible for the overall lease administration of Zoox's growing portfolio of 20+ leases. Key to the role is cross-functional coordination with the full Places & Build, Accounting, legal teams, outside landlords, and real estate brokers.
Responsibilities
Review proposed leases for potential administration issues and flag them to P&B management and Zoox legal prior to the lease being signed
Sit in on lease review/negotiation meetings with P&B management and Zoox Legal
Abstract lease for key information needed by various teams
Build rent schedule for accounting and P&B budgeting team
Set up 1st month's + ongoing rent payments with accounting
Ensure proper insurance documents are in place prior to occupancy
Review monthly rent and opex statements from the landlord to confirm accuracy. Advise Zoox accounting and P&B management of any discrepancies
Review scheduled monthly rent payments by Zoox accounting to ensure accuracy.
Act as the single point of contact to the Landlord for any lease administration, accounting, capital projects approvals, or facilities operations requests.
Track key lease dates such as commencement date, expiration date, renewal option windows, etc., and keep management informed about critical decisions that are needed and when.
Work in conjunction with outside brokers to conduct real estate market study and comp analysis
Work with the internal P&B team to analyze market studies and prepare recommendations for leadership
Regular travel is not expected, but very occasional ad hoc travel may be needed
Qualifications
Bachelor's degree in real estate, business administration, or related field
5-10 years of relevant experience in corporate real estate lease administration & strategy
Strong attention to detail and accuracy is a must
Ability to work independently and creatively once provided with high-level direction
Ability to prepare professional reports and presentations suitable for senior leadership review
Ability to multitask across various projects or activities
Strong Experience working with Lease Administration Software System
Strong experience with both MS Office Suite and Google Suite tools
Bonus Qualifications
Experience setting up and implementing Lease Administration Systems
Working knowledge of commercial real estate legal terms and conditions (in collaboration with inside/outside legal counsel and senior manager)
Working knowledge of Generally Accepted Accounting Principles (GAAP) as they relate to commercial real estate
Compensation
There are three major components to compensation for this position: salary, Amazon Restricted Stock Units (RSUs), and Zoox Stock Appreciation Rights. The salary range for this position is $109,000 to $177,000. A sign-on bonus may be offered as part of the compensation package. Compensation will vary based on geographic location and level. Leveling, as well as positioning within a level, is determined by a range of factors, including, but not limited to, a candidate's relevant years of experience, domain knowledge, and interview performance. The salary range listed in this posting is representative of the range of levels Zoox is considering for this position.
Zoox also offers a comprehensive package of benefits including paid time off (e.g. sick leave, vacation, bereavement), unpaid time off, Zoox Stock Appreciation Rights, Amazon RSUs, health insurance, long-term care insurance, long-term and short-term disability insurance, and life insurance.
Vaccine Mandate
Employees working in this position will be required to have received a single dose of the J&J/Janssen COVID-19 vaccine OR have completed the two-dose Pfizer or Moderna vaccine series. In addition, employees will be required to receive a COVID-19 booster vaccine within two months of becoming eligible for the booster vaccine.
Employees will be required to show proof of vaccination status upon receipt of a conditional offer of employment. That offer of employment will be conditioned upon, among other things, an Applicant's ability to show proof of vaccination status. Please note the Company provides reasonable accommodations in accordance with applicable state, federal, and local laws.
About Zoox
Zoox is developing the first ground-up, fully autonomous vehicle fleet and the supporting ecosystem required to bring this technology to market. Sitting at the intersection of robotics, machine learning, and design, Zoox aims to provide the next generation of mobility-as-a-service in urban environments. We're looking for top talent that shares our passion and wants to be part of a fast-moving and highly execution-oriented team.
A Final Note:
You do not need to match every listed expectation to apply for this position. Here at Zoox, we know that diverse perspectives foster the innovation we need to be successful, and we are committed to building a team that encompasses a variety of backgrounds, experiences, and skills.