Senior Manager, 3D Mapping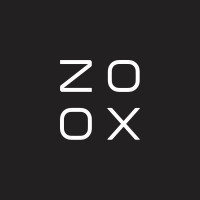 Zoox
Foster City, CA, USA
Posted on Wednesday, May 3, 2023
Our Calibration, Localization, and Mapping (CLAMS) team is responsible for building the algorithms and tools necessary for keeping Zoox vehicles well calibrated, always knowing where they're located within the world, and aware of their environment. Without precise calibration, localization, and mapping our vehicles would be at a disadvantage when it comes to perceiving and reasoning about the surrounding world, and is therefore foundational in enabling results from many other teams across Zoox. This work is critical for scaling autonomous driving in a safe and reliable way. We are looking for engineers who are ambitious and excited about helping Zoox deliver on its goals to deliver autonomous mobility.
We are currently seeking a highly experienced and people-oriented Senior Software Manager to lead our three 3D mapping teams:
1. Data Preprocessing
2. Sparse Node Mapping
3. Map Product Generation
Responsibilities
Provide strategic direction and leadership to the three 3D mapping teams, ensuring alignment with Zoox's overall goals and vision.
Collaborate with cross-functional teams to drive the development, optimization and delivery of high-quality 3D mapping products.
Optimize team performance by setting clear objectives, monitoring progress and implementing continuous improvement initiatives.
Establish and maintain strong relationships with internal and external stakeholders, ensuring timely communication of progress and issues.
Develop and manage timelines and resource allocation for the teams to maximize efficiency and effectiveness.
Ensure timely delivery of products and maintain a metrics-driven approach to decision-making resource allocation.
Foster a culture of innovation, collaboration and continuous learning within the teams.
Mentor and support the career growth of direct reports and team members, while promoting a healthy work-life balance.
Qualifications
Bachelor's or Master's degree in Computer Science, Engineering or a related field.
Proficiency in C++ and Python
Proficiency in using development tools such as version control GiT, build systems like CMake and/or other variants for efficient development and collaboration.
Solid grasp of the concepts of factor graphs, including factors and variables and their relationship.
Minimum of 10 years of experience in software development leadership, with a focus on shipping big and complex data products like 3D mapping for autonomous vehicles or related technologies on time and within budget.
Proven experience in managing and leading high-performing teams with a strong emphasis on people, product and profit.
Exceptional communication, interpersonal and negotiation skills.
Strong problem-solving and analytical capabilities.
A strong background in probability theory and statistics, especially Bayesian inference and probabilistic graphical models.
Proficiency in linear algebra, including matrix operations and decomposition methods.
Bonus Qualifications
Working knowledge of pose graph optimization problems, efficient database access and deployment.
Familiarity with typical sensor suites for mapping including vision, LiDAR, IMU, GPS, radar and odometry.
Working knowledge of optimization algorithms and techniques, such as gradient descent, Gauss-Newton, Levenberg-Marquardt and conjugate gradients.
Understanding robot kinematics, dynamics and sensor fusion techniques.
Compensation
There are three major components to compensation for this position: salary, Amazon Restricted Stock Units (RSUs), and Zoox Stock Appreciation Rights. The salary will range from $275,000 to $354,000. A sign-on bonus may be part of a compensation package. Compensation will vary based on geographic location, job-related knowledge, skills, and experience.
Zoox also offers a comprehensive package of benefits including paid time off (e.g. sick leave, vacation, bereavement), unpaid time off, Zoox Stock Appreciation Rights, Amazon RSUs, health insurance, long-term care insurance, long-term and short-term disability insurance, and life insurance.
Vaccine Mandate
Employees working in this position will be required to have received a single dose of the J&J/Janssen COVID-19 vaccine OR have completed the two-dose Pfizer or Moderna vaccine series. In addition, employees will be required to receive a COVID-19 booster vaccine within two months of becoming eligible for the booster vaccine.
Employees will be required to show proof of vaccination status upon receipt of a conditional offer of employment. That offer of employment will be conditioned upon, among other things, an Applicant's ability to show proof of vaccination status. Please note the Company provides reasonable accommodations in accordance with applicable state, federal, and local laws.
About Zoox
Zoox is developing the first ground-up, fully autonomous vehicle fleet and the supporting ecosystem required to bring this technology to market. Sitting at the intersection of robotics, machine learning, and design, Zoox aims to provide the next generation of mobility-as-a-service in urban environments. We're looking for top talent that shares our passion and wants to be part of a fast-moving and highly execution-oriented team.
A Final Note:
You do not need to match every listed expectation to apply for this position. Here at Zoox, we know that diverse perspectives foster the innovation we need to be successful, and we are committed to building a team that encompasses a variety of backgrounds, experiences, and skills.