Quality Systems Engineer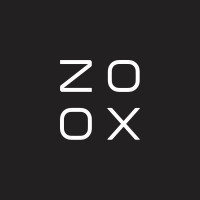 Zoox
Software Engineering, Quality Assurance
Fremont, CA, USA
Posted on Friday, May 5, 2023
Zoox Quality System Engineers will report to the Manager, Quality System, and have the final goal to support the development of the quality-related specifications and requirements and to ensure that Zoox's product and service provides a high level of quality that meets the defined standards/specifications and in the end the customer expectation.
They will define and monitor Quality control activities throughout the process. Starting from the design phase, supporting quality requirement definition, FMEA creation, analysis, etc, continuing in the production process and ending up with the "in service" activity, monitoring Quality standards, and taking actions to fix quality issues (failure analysis, recall campaigns, etc). As part of the daily routine, the Quality engineers will interact with many different departments starting with supplier quality, and internal departments to service organizations in the respective field.
They contribute to the definition and improvement of Zoox Quality Policy and Manual. They will play a fundamental role to support the setting up of procedures and instructions and processes that will allow Zoox to align with the international standards for Quality Systems (IATF 16949, ISO 9000, and similar).
Responsibilities
Lead development of Quality System Integration
Establish / Support the link between Quality Processes and Zoox System such as ERP / QMS / MES / Portals / etc.
Manage integration and timeline to establish a functional link between the above processes
Lead root cause analysis activities and corrective action implementation
Support process improvement activities
Support Quality System creation and implementation
Responsible to create reports to show quality status in manufacturing, service, etc.
Qualifications
BS in engineering / Information technology system
5+ years experience in a manufacturing environment
Experience in standard quality tools required (FMEA, Control Plan, 8D, PPAP, SPC, CAPA, etc.)
Automotive background and understanding preferred
Experience in VSM / Process mapping required
Experience in implementing quality processes into ERP/MES/QMS systems
Ability to adapt to a fast-changing dynamic environment
Able to lead independent activities such as Root Cause analysis, process improvement, etc.
Bonus Qualifications
Experience in SAP implementation preferred
GD&T basics and print/drawing reading a plus
Compensation
There are three major components to compensation for this position: salary, Amazon Restricted Stock Units (RSUs), and Zoox Stock Appreciation Rights. The salary range for this position is $128,000 to $210,000. A sign-on bonus may be offered as part of the compensation package. Compensation will vary based on geographic location and level. Leveling, as well as positioning within a level, is determined by a range of factors, including, but not limited to, a candidate's relevant years of experience, domain knowledge, and interview performance. The salary range listed in this posting is representative of the range of levels Zoox is considering for this position.
Zoox also offers a comprehensive package of benefits including paid time off (e.g. sick leave, vacation, bereavement), unpaid time off, Zoox Stock Appreciation Rights, Amazon RSUs, health insurance, long-term care insurance, long-term and short-term disability insurance, and life insurance.
Vaccine Mandate
Employees working in this position will be required to have received a single dose of the J&J/Janssen COVID-19 vaccine OR have completed the two-dose Pfizer or Moderna vaccine series. In addition, employees will be required to receive a COVID-19 booster vaccine within two months of becoming eligible for the booster vaccine.
Employees will be required to show proof of vaccination status upon receipt of a conditional offer of employment. That offer of employment will be conditioned upon, among other things, an Applicant's ability to show proof of vaccination status. Please note the Company provides reasonable accommodations in accordance with applicable state, federal, and local laws.
About Zoox
Zoox is developing the first ground-up, fully autonomous vehicle fleet and the supporting ecosystem required to bring this technology to market. Sitting at the intersection of robotics, machine learning, and design, Zoox aims to provide the next generation of mobility-as-a-service in urban environments. We're looking for top talent that shares our passion and wants to be part of a fast-moving and highly execution-oriented team.
A Final Note:
You do not need to match every listed expectation to apply for this position. Here at Zoox, we know that diverse perspectives foster the innovation we need to be successful, and we are committed to building a team that encompasses a variety of backgrounds, experiences, and skills.