Senior/Staff Security Engineer - Data Loss Prevention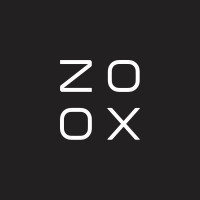 Zoox
Administration
Foster City, CA, USA
Posted on Thursday, May 11, 2023
Zoox is looking for a Information Security engineer to join our Enterprise Security team. In this role your primary responsibilities will include the design, implementation, and operation of data loss prevention technologies that will protect Zoox's non-public data from accidental or intentional exposure and theft. Additionally you will work closely with members of Governance, Legal, and HR to handle situations where non-public data has, or may have been, improperly handled.
The ideal candidate will have extensive hands on experience working on security engineering, data classification, data protection, data lifecycle management and data loss prevention. Additionally candidates should have experience defining data classification policy and standards, and working in a consulting role with other teams as they implement data loss prevention features and technologies within their applications, systems, and services.
Responsibilities
Design, implement, and operate Zoox's data protection program and related technology stack.
Document data protection standards and operating procedures.
Train/mentor Zoox's crew teams on proper data handling and protection.
Lead vendor evaluation and selection process for data protection technologies.
Audit existing data handling at Zoox, make risk reduction recommendations, and implement solutions to address the identified risks.
Qualifications
10+ years of experience in information security.
3+ years of experience designing, building, and administering data loss protection and prevention technologies and programs.
Experience working with Legal and HR departments to handle data exposure incidents.
Understanding of legal and regulatory frameworks that govern data handling and data privacy.
Knowledge of Google Workspace reporting, audit, and investigation tools.
Strong critical thinking, problem solving, communication, and prioritization skills.
Compensation
There are three major components to compensation for this position: pay, Amazon Restricted Stock Units (RSUs), and Zoox Stock Appreciation Rights. The pay range for this position is $180,000 to $260,000. A sign-on bonus may be offered as part of the compensation package. Compensation will vary based on geographic location and level. Leveling, as well as positioning within a level, is determined by a range of factors, including, but not limited to, a candidate's relevant years of experience, domain knowledge, and interview performance. The pay range listed in this posting is representative of the range of levels Zoox is considering for this position.
Zoox also offers a comprehensive package of benefits including paid time off (e.g. sick leave, vacation, bereavement), unpaid time off, Zoox Stock Appreciation Rights, Amazon RSUs, health insurance, long-term care insurance, long-term and short-term disability insurance, and life insurance.
Vaccine Mandate
Employees working in this position will be required to have received a single dose of the J&J/Janssen COVID-19 vaccine OR have completed the two-dose Pfizer or Moderna vaccine series. In addition, employees will be required to receive a COVID-19 booster vaccine within two months of becoming eligible for the booster vaccine.
Employees will be required to show proof of vaccination status upon receipt of a conditional offer of employment. That offer of employment will be conditioned upon, among other things, an Applicant's ability to show proof of vaccination status. Please note the Company provides reasonable accommodations in accordance with applicable state, federal, and local laws.
About Zoox
Zoox is developing the first ground-up, fully autonomous vehicle fleet and the supporting ecosystem required to bring this technology to market. Sitting at the intersection of robotics, machine learning, and design, Zoox aims to provide the next generation of mobility-as-a-service in urban environments. We're looking for top talent that shares our passion and wants to be part of a fast-moving and highly execution-oriented team.
A Final Note:
You do not need to match every listed expectation to apply for this position. Here at Zoox, we know that diverse perspectives foster the innovation we need to be successful, and we are committed to building a team that encompasses a variety of backgrounds, experiences, and skills.