Senior Lighting & Exteriors Engineer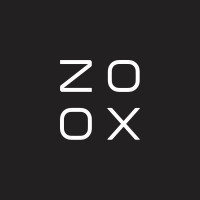 Zoox
Foster City, CA, USA
Posted on Friday, May 12, 2023
As a member of the Trim and Lighting Systems team, you will have the opportunity to come on board at the start of development for the next generation of mobility vehicles. As a Vehicle Lighting Engineer, you will work across all aspects of the Exterior Lighting system regarding Lamp Assemblies, Carriers / Brackets, System Controllers, and the integration of these systems into a brand-new vehicle architecture. You will report to the Vehicle Exteriors and Lighting Manager within Zoox's Vehicle Engineering Team.
As a core engineer, you will work to ensure the successful delivery of systems and assemblies, from conception through to the start of production. Crucial to this success will be driving and managing key relationships with Zoox's supplier network while Zoox maintains a lean and agile cross-functional team in-house. You will use your knowledge to direct the technical effort, your expertise to ground the team, and your excellent communication and interpersonal skills to motivate and lead as we take a new path to redefine a traditional and well-established industry.
Responsibilities
Manage the delivery of modules/components within the Vehicle Lighting & Exterior System: Exterior Lighting, FEM, Front Fascia, Interior light modules with RGB LEDs, and Module Control Units for the Zoox L5 Vehicle program.
Define requirements, and specifications of Vehicle Lighting sub-systems to achieve Vehicle attribute targets towards structure, mass, and performance (FMVSS108, Exterior Integration).
Undertake feasibility and prototype testing of novel cutting-edge Lighting solutions for Innovations projects
Understand and analyze the architecture, block diagrams, and layout of electronic systems in relation to lighting products.
Develop and present robust proposals for improvements and enhancements, with the ability to identify electronic design failures and recommend appropriate countermeasures.
Manage the complete release of Lighting components, sub-systems, and detail designs; utilizing supplier engineering.
Manage target delivery to build and validate milestones.
Support material and manufacturing process decisions.
Ensure design release and Validation.
Collaborate with key exterior system and plastic component suppliers and support overall vehicle development milestones and prototype/production build events.
Responsible for technical documentation including DFMEAs and DVP&Rs.
Understanding of exterior SAE, ECE, and China regulations for homologation and vehicle crash requirements.
Qualifications
B.S. in Mechanical Engineering, Optical Engineering, Electronic Engineering equivalent or higher.
10+ years' experience in Automotive Lighting components and system engineering (OEM or Tier 1 level).
Proficiency in CATIA V5 or V6 within a product development environment.
Proficiency in Ansys Speos or Lucidshape for non-sequential ray tracing and simulation will be a plus.
Knowledge of Lighting and Optical principles.
Knowledge of Electronic fundamentals, ECU system, CAN/LIN interface, DC-DC & Linear drivers etc.
Injection Molding / Plastic manufacturing process for both Class-A Components and Support Enclosures.
Experience with technical documentation in at least 1 full lifecycle program from concept to in-field validation.
Expertise in injection molded Component design and system DFM.
Ability to implement GD&T and dimensional engineering principles in design. Experience with the development of specifications, DFMEAs, DVPs and PVPs, and APQP.
Compensation
There are three major components to compensation for this position: salary, Amazon Restricted Stock Units (RSUs), and Zoox Stock Appreciation Rights. The salary range for this position is $155,000 to $255,000. A sign-on bonus may be offered as part of the compensation package. Compensation will vary based on geographic location and level. Leveling, as well as positioning within a level, is determined by a range of factors, including, but not limited to, a candidate's relevant years of experience, domain knowledge, and interview performance. The salary range listed in this posting is representative of the range of levels Zoox is considering for this position.
Zoox also offers a comprehensive package of benefits including paid time off (e.g. sick leave, vacation, bereavement), unpaid time off, Zoox Stock Appreciation Rights, Amazon RSUs, health insurance, long-term care insurance, long-term and short-term disability insurance, and life insurance.
Vaccine Mandate
Employees working in this position will be required to have received a single dose of the J&J/Janssen COVID-19 vaccine OR have completed the two-dose Pfizer or Moderna vaccine series. In addition, employees will be required to receive a COVID-19 booster vaccine within two months of becoming eligible for the booster vaccine.
Employees will be required to show proof of vaccination status upon receipt of a conditional offer of employment. That offer of employment will be conditioned upon, among other things, an Applicant's ability to show proof of vaccination status. Please note the Company provides reasonable accommodations in accordance with applicable state, federal, and local laws.
About Zoox
Zoox is developing the first ground-up, fully autonomous vehicle fleet and the supporting ecosystem required to bring this technology to market. Sitting at the intersection of robotics, machine learning, and design, Zoox aims to provide the next generation of mobility-as-a-service in urban environments. We're looking for top talent that shares our passion and wants to be part of a fast-moving and highly execution-oriented team.
A Final Note:
You do not need to match every listed expectation to apply for this position. Here at Zoox, we know that diverse perspectives foster the innovation we need to be successful, and we are committed to building a team that encompasses a variety of backgrounds, experiences, and skills.