Environment Artist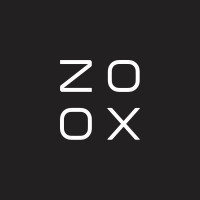 Zoox
Foster City, CA, USA
Posted on Friday, May 26, 2023
Simulation at Zoox is a diverse group of artists and engineers who create virtual worlds to test, train and validate the behavior of autonomous vehicles.
We are looking for a Technical Artist to create new assets to help populate our databases for multiple use cases. This artist will focus on content for Machine Learning, 3d procedural worlds and help bring up a custom engine by helping define workflows that work for artists and/or outsourcing.
This artist will be taking assets through the production pipeline by creating game ready models with high quality materials and surfaces. Some lite rigging and other generalist skills will occasionally be needed.
You'll have access to state-of-the-art real world data, artist created content and innovative rendering technology while working with Zoox's custom renderer and simulation pipeline.
Qualifications
4+ years in a technical role in a real time or games environment
Advanced experience with Maya/3DS Max/Blender (we use Maya)
Significant experience with Photoshop, Substance Painter, Substance Designer
Prior expertise working with Unreal Engine, Frostbite, Unity or similar engine
Understanding of optimization for games or real-time simulation
Good understanding of how to create PBR materials
Bonus Qualifications
Rigging experience for Characters and or Vehicles
Experience developing procedural systems for asset creation
Scripting experience in any language preferably Python or Mel
Experience with Open World game development
Photogrammetry experience
Experience with modular environmental systems
Compensation
There are three major components to compensation for this position: salary, Amazon Restricted Stock Units (RSUs), and Zoox Stock Appreciation Rights. The salary will range from $140,000 to $200,000. A sign-on bonus may be part of a compensation package. Compensation will vary based on geographic location, job-related knowledge, skills, and experience.
Zoox also offers a comprehensive package of benefits including paid time off (e.g. sick leave, vacation, bereavement), unpaid time off, Zoox Stock Appreciation Rights, Amazon RSUs, health insurance, long-term care insurance, long-term and short-term disability insurance, and life insurance
Vaccine Mandate
Employees working in this position will be required to have received a single dose of the J&J/Janssen COVID-19 vaccine OR have completed the two-dose Pfizer or Moderna vaccine series. In addition, employees will be required to receive a COVID-19 booster vaccine within two months of becoming eligible for the booster vaccine.
Employees will be required to show proof of vaccination status upon receipt of a conditional offer of employment. That offer of employment will be conditioned upon, among other things, an Applicant's ability to show proof of vaccination status. Please note the Company provides reasonable accommodations in accordance with applicable state, federal, and local laws.
About Zoox
Zoox is developing the first ground-up, fully autonomous vehicle fleet and the supporting ecosystem required to bring this technology to market. Sitting at the intersection of robotics, machine learning, and design, Zoox aims to provide the next generation of mobility-as-a-service in urban environments. We're looking for top talent that shares our passion and wants to be part of a fast-moving and highly execution-oriented team.
A Final Note:
You do not need to match every listed expectation to apply for this position. Here at Zoox, we know that diverse perspectives foster the innovation we need to be successful, and we are committed to building a team that encompasses a variety of backgrounds, experiences, and skills.