Strategic Sourcing Manager (IT Software, Hardware, & Services)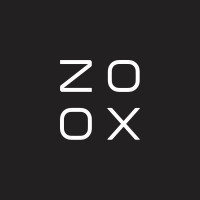 Zoox
IT, Other Engineering
Foster City, CA, USA
Posted on Saturday, July 24, 2021
The Indirect Sourcing Team connects Zoox with the everyday resources it needs to build mobility from the ground up. We manage sourcing, negotiation, and execution of the contracts that affect your daily life at Zoox.
Strategic Sourcing Managers at Zoox have the chance to establish the foundation for how our IT infrastructure and Compute will grow and expand for years to come. You will be given the autonomy and voice to truly act as a strategic partner with cross-functional stakeholders and IT colleagues.
In this role, you would be at the forefront of developing the solution to bring the Zoox vision to life and solving go-to-market challenges for autonomous vehicles and rider experience. We are looking for a candidate who enjoys working cradle to grave on projects, diving deep to understand engineering and user experience challenges, and partnering closely with stakeholders to think through tough questions.
Responsibilities
Support various departments in the procurement of our IT Software, Hardware and services
Support Zoox's scale by establishing and maintaining key networking relationships and procurement opportunities.
Support and inform internal stakeholders with respect to supplier selection and management
Identify sourcing alternatives to drive efficiencies via benchmarking, competitive quotes, and engineering changes
Negotiate the cost and other terms and conditions of such purchases by collaborating with the stakeholders and legal team
Ensure a smooth procure-to-pay process by working with the stakeholders and finance team
Qualifications
Bachelor's degree required
6+ years of experience in procurement, program management, finance, consulting, or business development in a technology-related industry
Strategic sourcing, financial and business opportunity analysis, comfort with legal frameworks, and contract negotiation skills
Experience drafting and negotiating contracts (reviewing redlines, identifying and offering solutions to potential issues)
Excellent communication skills with the ability to influence cross-functional stakeholders
Open-minded self-starter who can provide insightful feedback, strategies, and thoughts to their stakeholders and suppliers
Compensation
There are three major components to compensation for this position: salary, Amazon Restricted Stock Units (RSUs), and Zoox Stock Appreciation Rights. The salary range for this position is $140,000 to $199,000. A sign-on bonus may be offered as part of the compensation package. Compensation will vary based on geographic location and level. Leveling, as well as positioning within a level, is determined by a range of factors, including, but not limited to, a candidate's relevant years of experience, domain knowledge, and interview performance. The salary range listed in this posting is representative of the range of levels Zoox is considering for this position.
Zoox also offers a comprehensive package of benefits including paid time off (e.g. sick leave, vacation, bereavement), unpaid time off, Zoox Stock Appreciation Rights, Amazon RSUs, health insurance, long-term care insurance, long-term and short-term disability insurance, and life insurance.
Vaccine Mandate
Employees working in this position will be required to have received a single dose of the J&J/Janssen COVID-19 vaccine OR have completed the two-dose Pfizer or Moderna vaccine series. In addition, employees will be required to receive a COVID-19 booster vaccine within two months of becoming eligible for the booster vaccine.
Employees will be required to show proof of vaccination status upon receipt of a conditional offer of employment. That offer of employment will be conditioned upon, among other things, an Applicant's ability to show proof of vaccination status. Please note the Company provides reasonable accommodations in accordance with applicable state, federal, and local laws.
About Zoox
Zoox is developing the first ground-up, fully autonomous vehicle fleet and the supporting ecosystem required to bring this technology to market. Sitting at the intersection of robotics, machine learning, and design, Zoox aims to provide the next generation of mobility-as-a-service in urban environments. We're looking for top talent that shares our passion and wants to be part of a fast-moving and highly execution-oriented team.
A Final Note:
You do not need to match every listed expectation to apply for this position. Here at Zoox, we know that diverse perspectives foster the innovation we need to be successful, and we are committed to building a team that encompasses a variety of backgrounds, experiences, and skills.