People Partner (HRBP)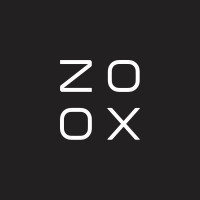 Zoox
People & HR
Foster City, CA, USA
Posted on Tuesday, August 10, 2021
As Zoox continues to scale, we are looking to bring on a number of additional People Partners (HRBPs) to support the business. This role acts as a strategic partner to business leaders by driving the development of a strategy that is aligned with the attainment of the organizational goals and the people needs of their departments. We are a multidisciplinary company and have needs across all major businesses including Advanced Hardware and Vehicle Engineering, Manufacturing Operations, General Operations, Software, and AI. This role is responsible for driving HR functional excellence and process improvement while playing an integral part in supporting the team and organization as we continue to develop our People Programs (employee development, performance management, manager training, inclusion and diversity, etc).
Zoox is a company of inventors, builders, and doers. We have a world-class team that is passionate about building amazing technology in a fun and collaborative work environment.
Responsibilities
Partner with and advise our most senior leaders on a people & culture strategy and decisions including team dynamics, workforce planning, organizational design, development, performance management, employee relations and compensation-related matters
Closely partner with other People team centers of excellence (Employee Relations, L&D, Recruiting, Compensation and Benefits) and other enabling functions at Zoox on talent matters
Collaborate with stakeholders to develop the Talent strategy and performance-based culture to support growth across the organization
Be a trusted advisor and coach to the leaders in the organization
Assess employee development needs, make recommendations, and implement appropriate solutions
Manage the strategy and programs that support employee engagement for your client groups driven by data from our employee engagement survey and pulse of the org
Leverage insights and data to inform the talent strategy and roll-out of new programs
Qualifications
8+ years of experience in a People Partner/HRBP role in the tech industry
Demonstrated project and change management skills
Experience operating in a high-growth, fast-paced environment that is constantly evolving
Excellent communication, interpersonal, relationship-building, consulting, teamwork, and leadership skills
Experience working with and in support of a diverse workforce
Experience scaling programs tailored for the various phases of a growing organization
Bonus Qualifications
Experience using Workday
Experience navigating complex compensation packages that include equity
Compensation
There are three major components to compensation for this position: salary, Amazon Restricted Stock Units (RSUs), and Zoox Stock Appreciation Rights. The salary range for this position is $154,000 to $221,000. A sign-on bonus may be offered as part of the compensation package. Compensation will vary based on geographic location and level. Leveling, as well as positioning within a level, is determined by a range of factors, including, but not limited to, a candidate's relevant years of experience, domain knowledge, and interview performance. The salary range listed in this posting is representative of the range of levels Zoox is considering for this position.
Zoox also offers a comprehensive package of benefits including paid time off (e.g. sick leave, vacation, bereavement), unpaid time off, Zoox Stock Appreciation Rights, Amazon RSUs, health insurance, long-term care insurance, long-term and short-term disability insurance, and life insurance.
Vaccine Mandate
Employees working in this position will be required to have received a single dose of the J&J/Janssen COVID-19 vaccine OR have completed the two-dose Pfizer or Moderna vaccine series. In addition, employees will be required to receive a COVID-19 booster vaccine within two months of becoming eligible for the booster vaccine.
Employees will be required to show proof of vaccination status upon receipt of a conditional offer of employment. That offer of employment will be conditioned upon, among other things, an Applicant's ability to show proof of vaccination status. Please note the Company provides reasonable accommodations in accordance with applicable state, federal, and local laws.
About Zoox
Zoox is developing the first ground-up, fully autonomous vehicle fleet and the supporting ecosystem required to bring this technology to market. Sitting at the intersection of robotics, machine learning, and design, Zoox aims to provide the next generation of mobility-as-a-service in urban environments. We're looking for top talent that shares our passion and wants to be part of a fast-moving and highly execution-oriented team.
A Final Note:
You do not need to match every listed expectation to apply for this position. Here at Zoox, we know that diverse perspectives foster the innovation we need to be successful, and we are committed to building a team that encompasses a variety of backgrounds, experiences, and skills.