Manager, Core Firmware Development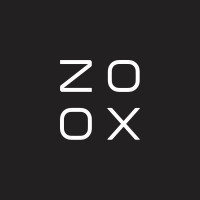 Zoox
Foster City, CA, USA
Posted on Friday, October 8, 2021
As a Firmware Manager at Zoox, you will help provide stable, performant, updatable, transparent, and secure platforms upon which the Zoox automotive firmware applications are built. Firmware is front and center at Zoox as we are building a ground-up autonomous vehicle with many components designed and built in-house with custom software/firmware. Firmware engineers at Zoox have the opportunity to learn industry best practices with regards to performance and safety, touch new and different platforms (processors and operating systems) and gain experience using the latest modern development tools.
As a manager on the Core Firmware team, you will hire, train and retain a team of firmware developers focusing on high-performance deterministic behavior of resource-constrained highly-available safety-critical electronic control units embedded in Zoox autonomous vehicles.
Responsibilities
Direct firmware design and development activities
Coordinate firmware verification and validation activities
Drive issue triage and root-cause analysis efforts
Construct plans. managing priorities and schedules
Assist with scrum/sprint planning and retrospectives
Define and enforce safe coding practices
Perform source code reviews
Conduct employee performance reviews
Mentor and assist with the professional development of firmware engineers
Qualifications
Programming skills in C and C++
Experience designing and developing systems running embedded Linux, QNX, FreeRTOS, or SafeRTOS
Technical and team leadership skills
Bonus Qualifications
Hands-on software/firmware development and debugging of microcontroller-based systems-on-a-chip, particularly in the automotive domain
Development and delivery of safety-certified software or firmware
Compensation
There are three major components to compensation for this position: salary, Amazon Restricted Stock Units (RSUs), and Zoox Stock Appreciation Rights. The salary range for this position is $198,000 to $282,000. A sign-on bonus may be offered as part of the compensation package. Compensation will vary based on geographic location and level. Leveling, as well as positioning within a level, is determined by a range of factors, including, but not limited to, a candidate's relevant years of experience, domain knowledge, and interview performance. The salary range listed in this posting is representative of the range of levels Zoox is considering for this position.
Zoox also offers a comprehensive package of benefits including paid time off (e.g. sick leave, vacation, bereavement), unpaid time off, Zoox Stock Appreciation Rights, Amazon RSUs, health insurance, long-term care insurance, long-term and short-term disability insurance, and life insurance.
Vaccine Mandate
Employees working in this position will be required to have received a single dose of the J&J/Janssen COVID-19 vaccine OR have completed the two-dose Pfizer or Moderna vaccine series. In addition, employees will be required to receive a COVID-19 booster vaccine within two months of becoming eligible for the booster vaccine.
Employees will be required to show proof of vaccination status upon receipt of a conditional offer of employment. That offer of employment will be conditioned upon, among other things, an Applicant's ability to show proof of vaccination status. Please note the Company provides reasonable accommodations in accordance with applicable state, federal, and local laws.
About Zoox
Zoox is developing the first ground-up, fully autonomous vehicle fleet and the supporting ecosystem required to bring this technology to market. Sitting at the intersection of robotics, machine learning, and design, Zoox aims to provide the next generation of mobility-as-a-service in urban environments. We're looking for top talent that shares our passion and wants to be part of a fast-moving and highly execution-oriented team.
A Final Note:
You do not need to match every listed expectation to apply for this position. Here at Zoox, we know that diverse perspectives foster the innovation we need to be successful, and we are committed to building a team that encompasses a variety of backgrounds, experiences, and skills.