Head of Finance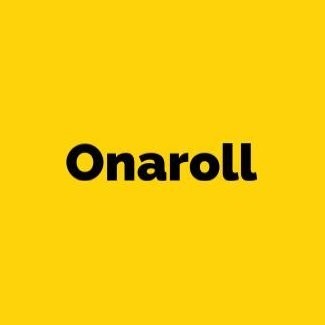 Onaroll
Accounting & Finance
Remote · New York, NY, USA
Posted on Thursday, November 3, 2022
Onaroll is an employee rewards app that incentivizes productivity and longevity. Shift workers are the engine of our economy, powering restaurants, call centers, factories, and warehouses. We celebrate them.
We're a rapidly growing Series A company based in New York City backed by Bessemer Venture Partners, Founders Fund, Google's Gradient Ventures, and other top angel and institutional investors.
Role
We are looking for a Head of Finance to own, build, & optimize all of Onaroll's financials. This includes our P&L, Balance Sheet, Income Statement, Cash Flows, Operating Model, Forecasting & Budgeting, & all billing procedures. Key to success in this role is the ability to surface important insights and stories driven by our financials, including the tracking of metrics such as Operating Income, Gross & Contribution Margin, Cash Burn & Runway, Customer Acquisition Costs, & many more. You'll also partner with our Data team (and cross-functional leaders from all functions) to ensure we have scalable & impactful reporting across our business units.
By being the owner of Onaroll's financials, you will play a crucial role in board & investor conversations, and be the primary input of data-driven decision making across our organization & strategic direction. As our company continues to scale, you will be responsible for ensuring we do so efficiently & dynamically, with insight into all of our (actual & forecasted) numbers & what's driving them.
Responsibilities
Financial Ownership & Optimization - Owning & improving all of our financials - notably our Operating Model, P&L, Forecasts, & Budgets.
Cross-functional Partnership - Collaborate with our Org Leaders to align on hiring plans, personnel budgets, technology budgets, & more
Internal KPI Management - As the owner of our numbers, you will be the primary catalyst of our Business-level and Functional-level metrics & KPIs, and importantly, the stories and drivers underneath those metrics. Monitoring these will be a key data-driven feedback loop to our strategy & roadmap.
External KPI Management - The metrics, stories, & drivers that you surface will be crucial for Company All Hands, Investor Updates, & Board Meetings.
Business Intelligence Enablement - Build & up-level our companywide Business Intelligence and reporting/dashboarding so that all teams can easily consume the relevant metrics & numbers
You
Bachelor's degree in Accounting, Economics, or Finance
8+ years of Strategic Finance, Corporate Finance, FP&A, Private Equity, and/or Investment Banking experience at a high-growth startup or well-established company
Strong analytical skills with the ability to clearly communicate results to audiences of various functions & levels
Strong Excel (Google Sheet), financial modeling, and Powerpoint (Google Slides) skills
In-depth knowledge of SaaS metrics and how they're defined - think Gross Margin, CAC, LTV, Burn Multiple, & more
Comfortable with managing multiple projects across various functions at once and creating structure where there was once ambiguity
Experience communicating & collaborating with cross-functional organizational leaders
Ability to thrive in the details, but also maintain a strategic point of view
Experience with Business Intelligence (BI) tools & processes
Helpful Experiences and Background
Professional designation (MBA, CPA, CMA, or equivalent)
Experience with SQL
You are a former shift worker familiar with the joys and challenges of the work
💰 Competitive compensation packages
💊 100% coverage for high quality health, vision, and dental insurance
🏝 Unlimited vacation
💪 Monthly Fitness Stipend
🖥 Home Office Stipend
🏦 Company-sponsored 401K
🏰 A beautiful
office
(if that's your thing) with unparalleled views of Grand Central Station
💛 An energetic and motivated team based in New York, with the challenging, fun, and fulfilling opportunity to celebrate shift workers