Head of Enterprise Sales & Strategic Partnerships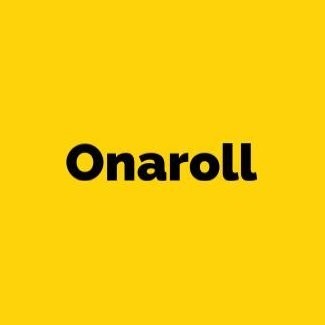 Onaroll
Sales & Business Development
Remote · New York, NY, USA
Posted on Friday, November 4, 2022
Onaroll is an employee rewards app that incentivizes productivity and longevity. Shift workers are the engine of our economy, powering restaurants, call centers, factories, and warehouses. We celebrate them.
We're a rapidly growing Series A company based in New York City backed by Bessemer Venture Partners, Founders Fund, Google's Gradient Ventures, and other top angel and institutional investors.
Role
We are looking for a seasoned Enterprise Sales leader to expand our Go-to-Market strategy. Our Sales motion has thus far (very successfully) focused on the QSR & Restaurant Franchisee, but as we continue to penetrate the QSR industry, our imminent focus will be to use the groundswell we've created with franchisees to move up-market - going to Franchisors (think McDonald's Corporate, Burger King Corporate) and Company-owned QSRs (think Chipotle, Starbucks).
Key to finding success in this role will be the ability to navigate in untouched & ambiguous environments to prove out new use cases & value propositions. You should have a proven track record of building Enterprise & Strategic relationships, within the QSR industry & beyond it. Experience in dealing with lengthy & complex sales cycles (contract negotiations, technical & security requirements, procurement, C-level conversations, etc.) will be extremely important as you'll be going after Fortune 500 organizations.
Responsibilities
Franchisor/Corporate QSR Sales - Leverage our existing groundswell at the Franchisee-level to approach & acquire QSR customers at the Franchisor level
Company-Owned QSR Sales - Break into the additional business model within the QSR space of full company-owned (non-franchised) restaurants
Enterprise Sales Cycle Ownership - Manage the 'Enterprise' sales cycles (for the two instances above) from end-to-end - including facilitating Legal, Procurement, Pricing, & Implementation conversations
Enterprise Sales Playbooking - This is a net new Go-to-Market motion for us - so you'll be building this playbook (and the complexities required to win a big Enterprise deal) from the ground up - this may include Sales assets, value proposition & ROI cases, & whatever is required to get through to C-level executives of major QSR corporations
Business Development - Your attitude and approach to the role should be both strategic & relationship-first in nature. Expanding Onaroll's presence and executive awareness in the markets we're going after will be led by you
You
Bachelor's degree or equivalent experience
8+ years of Sales/Business Development experience in the technology industry, with 5+ years of experience selling in the QSR space (whether technology or services) and 5+ years selling Enterprise deals
Successful sales track record of meeting/exceeding annual quotas >$2M in enterprise sales
Excellent communication, negotiating, & closing skills
Ability to communicate value & ROI clearly & succinctly to C-level executives
Experience (and persistence) in closing complex contracts - including Legal, Procurement, Security, & Enterprise Pricing conversations
Rolodex of relationships you've built within the highest rungs of the QSR industry
Broad knowledge of the Restaurant Tech & Services space - everything from POS systems to Time & Attendance, Shift Scheduling, Business Intelligence, & more
Understanding of the shift worker experience, and the joys and challenges of the work
💰 Competitive compensation packages
💊 100% coverage for high quality health, vision, and dental insurance
🏝 Unlimited vacation
💪 Monthly Fitness Stipend
🖥 Home Office Stipend
🏦 Company-sponsored 401K
🏰 A beautiful
office
(if that's your thing) with unparalleled views of Grand Central Station
💛 An energetic and motivated team based in New York, with the challenging, fun, and fulfilling opportunity to celebrate shift workers